Data Management at ICON
ICON's Global Data Management team continues to grow as part of ICON Operational Delivery, and we are looking for experienced Data Management Professionals to join this successful and evolving group!
The Global Data Management team are consistently focused on identifying and retaining industry leading talent – we would like to continue to hire the best of the best and we will ensure that you are developed, empowered and proactively supported in your role. From executive levels down to our first line managers we actively encourage a people first culture where work life balance is valued, "get to know each other" virtual coffee sessions are the norm and staff recognition programs are valued and appreciated.
Our Global Data Management team is currently made up of over 1,900 professionals based across 31 countries, all working together to help save and improve patients' lives.
We work in an account or therapeutically aligned (TA) structure which provides opportunities to either specialize in a certain TA (e.g. oncology, vaccines, general medicine), or the chance to work with specific clients (small-mid size biotech, through to large pharma)
Within the core Data Management structure we have a wide range of technical/hands on, oversight/lead and client/project management focused roles to suit all levels, abilities and interests, all of which are designed to provide continuous career progression:
Biometrics Project Associate

Clinical Data Coordinator
Clinical Data Lead
Clinical Data Scientist Lead
Data Management, Project Manager
Clinical Data Standards Consultant
Clinical System Developer
Clinical System Designer
Clinical System Lead
• Dedicated in-house Clinical Systems Development team supporting Data Management – this team specializes in database build and is a great step for Data Managers who are looking to increase their technical skillset

• Dedicated in-house Portfolio Management team made up of Project Associates who support with the day to day administrative activities, giving our Data Managers more freedom to do the important parts of their job

• Specialist Data Standards team supporting with implementation of CDISC & Quality standards, ensuring data integrity and compliance across the whole of Biometrics

• Access to the most sophisticated tools and technologies, enabling more efficiency and accuracy



We are committed to optimizing the potential of each individual on the team and will work with you to evolve your role to ensure your maximum potential is achieved!



Heading here for accessibility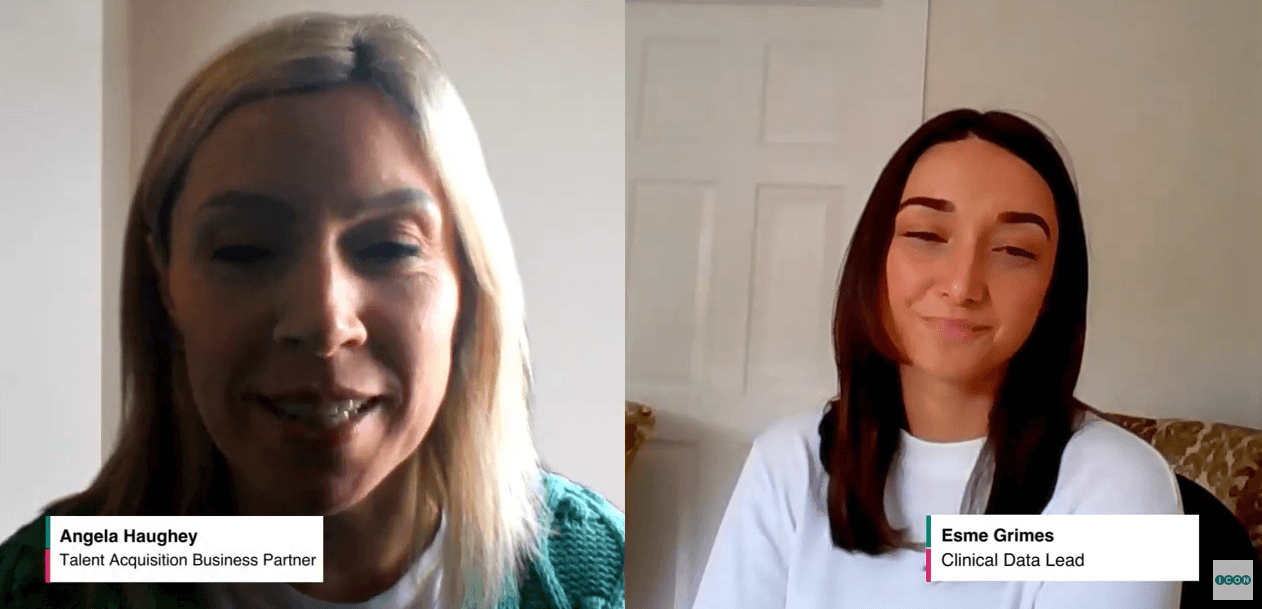 Clinical Data Careers
Angela Haughey, Talent Acquisition Business Partner, speaks with Esme Grimes, Clinical Data Lead to hear more about the careers in Clinical Data at ICON.

Why apply to be SAS Programmer with ICON?
Summary
What is SAS Programming? A statistical software suite called SAS for data management was established by the SAS Institute between 1966 and 1976 for the purposes of advanced analytics, multivariate
Read more

From Clinical Trial Assistant to Clinical Operations Manager
Summary
From Clinical Trial Assistant to Clinical Operations Manager, Adrienne Purdy shares her journey.Tell us about you role and what you do at ICON?  I have been at ICON since 2013 and I have been growing
Read more


Sam's career journey from trainee CRA to Senior CRA
Summary
If there's one thing that the pandemic made clear, it was that clinical research was an essential part of the global recovery and protecting us from future pandemics. Being one of the most critica
Read more

View all