Full Service Clinical Operations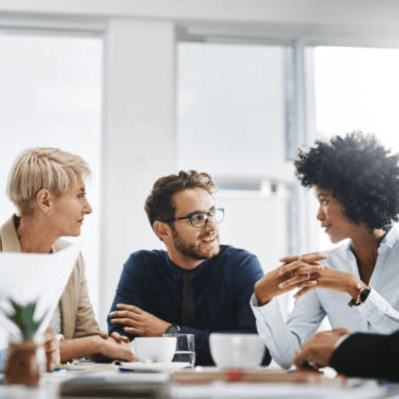 ICON Pharma Solutions careers in Clinical Operations
Clinical Operations and Research specialists at ICON apply therapeutic, regulatory and operational expertise to solve challenges that may arise during a clinical project.

We have a wide variety of opportunities within clinical operations, development and research and there are many divisions that we recruit for. This includes development programme management, site and clinical trial management, clinical trial monitoring, patient recruitment, contract management and investigator reimbursement, and we have vacancies available across the globe.

We're proud to have the experience and knowledge to find and keep patients for our client trials in the face of an increasingly challenging environment. Our comprehensive expertise in scientific and operational areas by our Lifecycle Sciences group offers the finest strategic consultancy available within the industry.
Find out more about ICON Pharma Solution
ICON Biotech Solutions careers in Clinical Operations
Our Biotech Clinical Delivery team is unique. We have built Clinical Delivery as an all-inclusive function: Clinical Team Managers, Clinical Research Associates and Site Management Associates work side by side. If you are looking for that 'small team' feeling, you have found it!

Our goals include strategically evaluating study needs, prioritising deliverables and exceeding client expectations. You'll have the support of the best-in-industry leadership, with boundless options for career growth within our unit and across ICON.

Come join our growing team! We have openings for CTMs, CRAs and SMAs across the Globe.
Learn more about ICON Biotech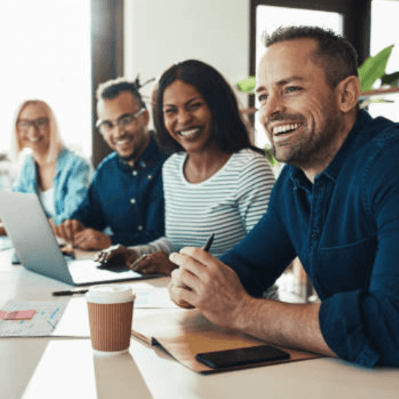 Clinical Monitoring -
As a Pharma Solutions CRA, you have the opportunity to work in a variety of different protocols and Therapeutic Areas you are not aligned with, which gives you so much more opportunity to keep learning. We also run indication-specific internal 'Universities' to provide that extra layer of knowledge if someone hasn't been exposed to a certain area before. Our Management team in the clinical operations group has been a part of the ICON for a long time and can support you with the growth of your career – we are also very proud to say that many of them have joined us as CRAs and are home-grown. We offer thousands of practical and diverse training modules available through our in-house training programme. With a mixture of instructor-led, self-learning or in-person classroom settings.

As a Biotech Solutions CRA, you will have the ability to develop a broad therapeutic experience. CRAs may have the opportunity to work on Phase I studies, niche treatments, blockbuster drugs or biosimilars. Our Biotech CRAs will work on a minimal number of protocols and sponsors and have dedicated functional managers who are not assigned to billable work. ICON offers a wide range of CRA perks.
Study Start Up -
The ICON Pharma Solutions Study Start-Up (SSU) group covers Feasibility, Site Identification, and Start-Up. Having all these services under one roof provides the ability to remain focused on delivering the best sites faster than our competitors. We are proud of our industry-beating cycle times! Our award-winning study execution capabilities have led to the approval of 18 of the world's top 20 best-selling drugs. As a member of the Study Start-Up Team, you will play an integral role in making sure that physicians at our research sites are prepared to start the trial of investigational, new pharmaceutical and biological products for clinical trials at their local practices.

Our goal within Biotech Solutions Global Study Start-Up (GSSU) is to directly impact patients' lives by expediting access to our clients' innovations during the initial stages of clinical trials. We offer our clients best practices, critical path-focused cycle times, and a consistent global approach to activate sites with urgency. There are 4 main service lines within GSSU – Management, Delivery, Contracts, and Site Partnerships – coming together as one team, each playing a key part in leading our trials from start up to the implementation of our client's trials.

Within GSSU, we thrive with a supportive and motivated mindset, priding ourselves in our unified global culture. Encouraging our employees' growth within the department and organisation remains a top priority. We are very supportive and encourage our employees' career progression within GSSU and the broader ICON organisation. The key skill sets we recruit for are motivation, coachability, attention to detail, team mentality, sense of urgency, and strong organisation and prioritisation skills.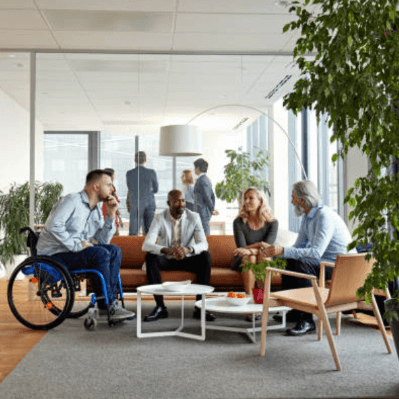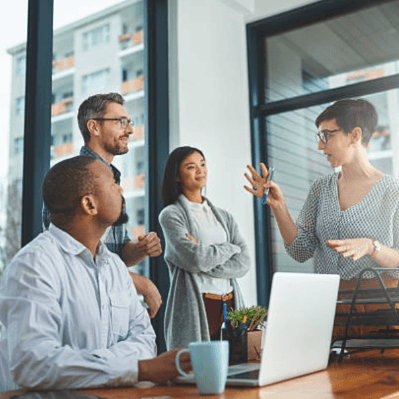 Clinical Trial Management -
In ICON Pharma Solutions, our Clinical Trial Managers are responsible for the delivery of all clinical aspects of the study. Overseeing the clinical portion of the budget, developing monitoring plans & tools, training CRAs, driving enrolment and study start-up activities. There are multiple opportunities for training and career growth as well as opportunities to mentor and participate in company initiatives.

Our Biotech Solutions Clinical Trial Managers work in a collaborative work environment with user-friendly dashboards to help identify and mitigate risk. We have a customer and therapeutic-focused delivery team across roles that allow for enhanced communication and effectiveness. There are multiple opportunities for training and career growth as well as opportunities to mentor and participate in company initiatives.
Heading here for accessibility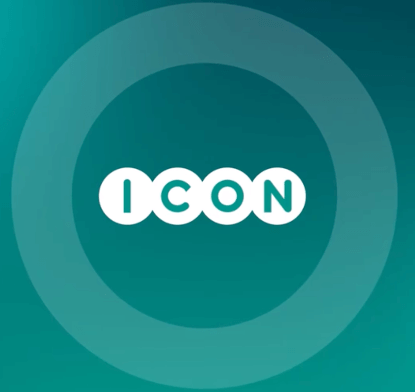 Mariagabriela Alterio
Vice President, ICON Pharma Clinical Operations Latin America
List #1
Roles in this area