Our 2023 EPIC Summer interns enjoying networking in the office with our CEO, Steve Cutler and other ICON Leaders.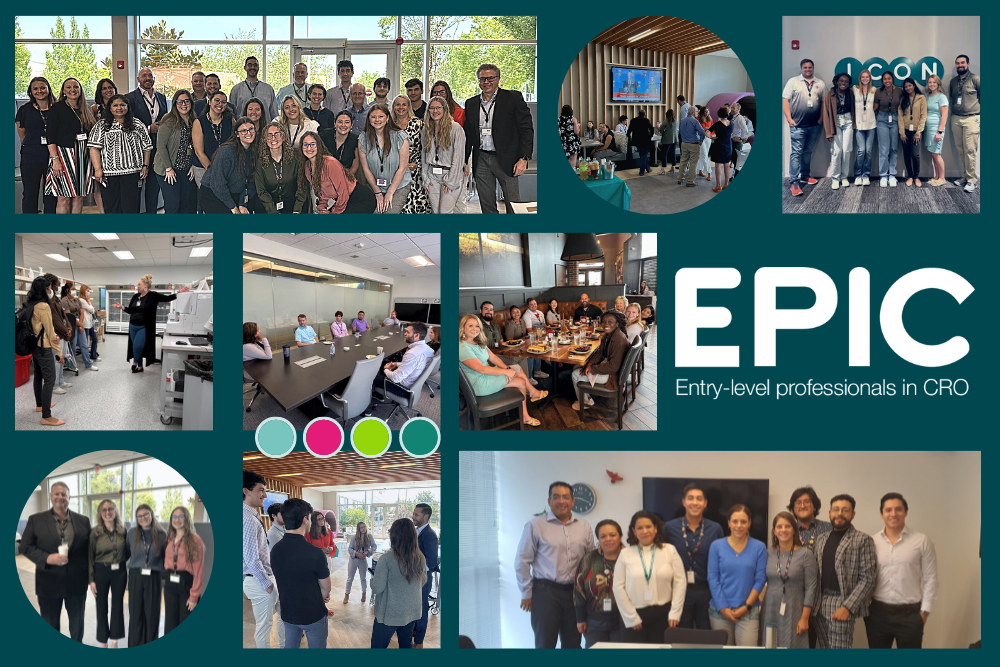 Internships
Accellacare Internships - North America
Accellacare provides internships annually. Interns work an average of 15 hours a week from August through to April, where they are trained on site processes, providing support to our coordinators. Accellacare Interns are able to ramp up more quickly than average employees because they gain a strong foundation of knowledge regarding research terminology, regulatory processes, good clinical practice, and more through the internship. On average, 40% of ICON's Accellacare interns convert to full-time roles.
ICON's EPIC (Entry Level Professionals in CRO) Summer Internship- North America
ICON hosts a 10-week paid summer internship in North America where interns have the opportunity to learn from Senior Leaders while helping achieve organisational goals. Incumbents attend sessions designed to enrich their knowledge of the clinical research industry, the drug development process, and the corporate structure of a global company. Internships are available in various departments, from project support to technology and corporate support. On average, 35% of ICON's EPIC interns convert to full-time roles at the company. Recruitment for EPIC Summer Internships launches each spring, and internships begin in June.
Heading here for accessibility
EPIC Internship Program

Tara Abbey, Director Talent Acquisition speaks with Alysse Dale, Director Biometrics, to hear more about the EPIC Internship Program at ICON.
List #1
Roles in this area