Accounting & Finance Jobs
Heading here for accessibility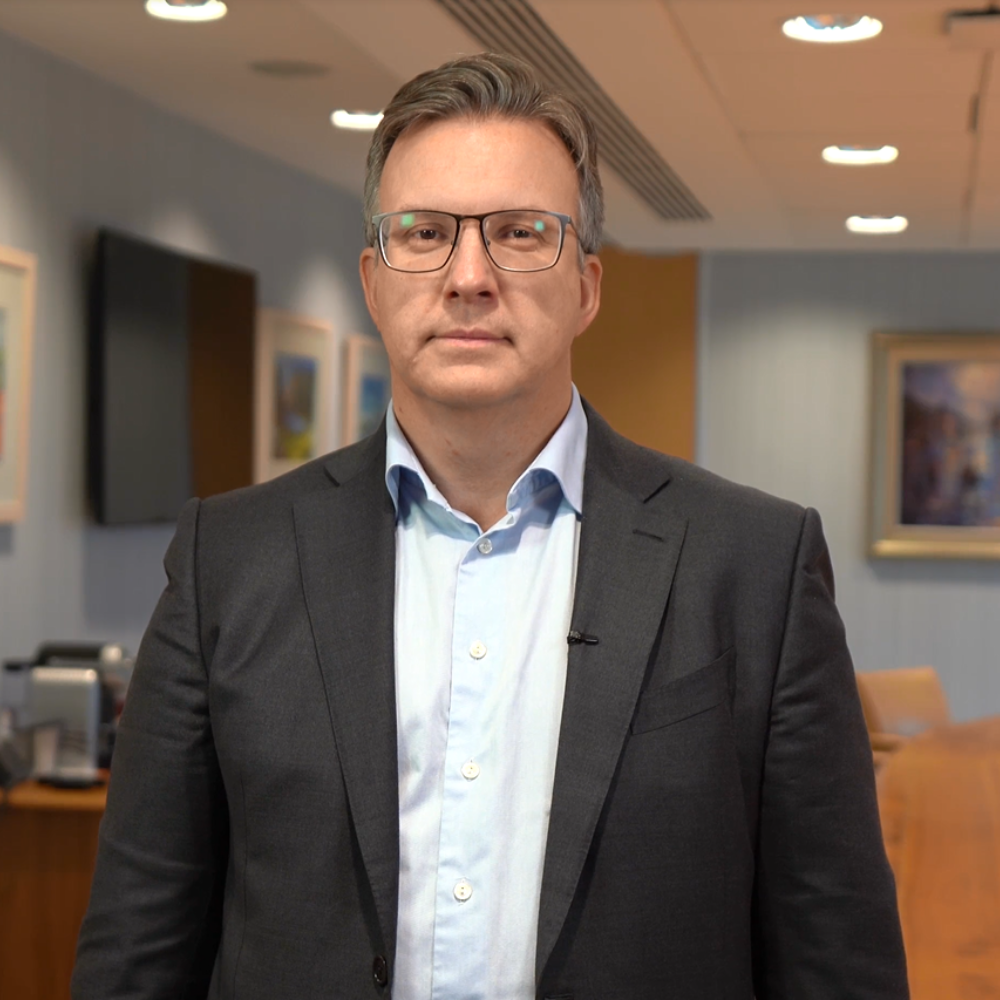 At ICON, finance and accounting professionals play a pivotal role in shaping the future of healthcare through groundbreaking clinical research. Join our dynamic team and become an integral part of an organization that values innovation, collaboration, and a commitment to excellence.
Learn more in this video from Brendan Brennan, Chief Financial Officer
Drive Clinical Innovation
At ICON, our finance department is at the forefront of driving clinical innovation. As a member of our team in a finance job, you'll be responsible for managing the financial aspects of our business, ensuring that clinical trials are executed flawlessly. From developing and managing budgets for clinical trials to monitoring and reporting on trial expenses and revenue, your contributions will directly impact the success of groundbreaking medical advancements.
Financial Analysis for Improvement
Our finance team doesn't just manage finances; we analyze them to identify areas of improvement. In a finance job at ICON, by conducting in-depth financial analysis, you'll play a pivotal role in guiding business decisions, driving efficiency, and contributing to the continuous improvement of our financial processes.
Crucial Role of Accounting
ICON's Accounting team is at the heart of our financial operations. As a member of the team in an accounting job, you'll be responsible for creating and maintaining budgets, monitoring financial transactions, and ensuring compliance with financial regulations. Your attention to detail and commitment to accuracy will be critical in maintaining the financial stability of our organization.
Contribute to Research Goals
At ICON, we don't just conduct research; we shape the future of healthcare. Join our finance and accounting teams to play a critical role in achieving our research goals. Your expertise will contribute to the success of groundbreaking projects that have the potential to transform lives.
Join Us in Transforming Healthcare
If you're seeking a career where your financial expertise can make a real impact, ICON is the place for you. Join us in our mission to push the boundaries of clinical research and make a lasting contribution to the advancement of healthcare. Explore our finance and accounting opportunities today and be part of a team that is shaping the future of medicine.

Having completed a 6 month secondment at ICON during my accounting training, I knew where I wanted to work once my traineeship was completed. I find ICON's culture and work life balance a perfect fit in addition to the opportunities it offers.
Mark Flynn
Financial Analyst

I've found that the work in ICON is always varied and challenging and there are constantly new opportunities for both personal and professional development. It's great to work in an environment in which we are encouraged to challenge the norm and look to improve the way we do things.
Fergus Smyth
Financial Analyst

I recently joined ICON as a Financial Analyst II as part of the Financial Business Partnering team. From day one, I have received impeccable training and endless possibilities to learn, while continuously facing challenges that allow me to obtain the best results. I have gained a lot of knowledge in a short period of time from talented individuals from various backgrounds. The people within the company, from the top down are supportive, dedicated, approachable and receptive to new ideas.
Parvind Tamil
Financial Analyst

ICON is an organization which offers opportunities for everyone to grow both professionally and personally. In my position, each day presents a new challenge and learning opportunity. There has also been a lot of cross functional learning which has helped in an overall growth in my career. My colleagues at ICON are extremely encouraging, talented and friendly people who are always there to help and support.
Jessica McEvoy
Financial Analyst

ICON have supported me in excelling in my role by not only providing the right training tools and equipment, but the company and my team have great expectations and I have a clear and consistent understanding of what I need to accomplish.
Victor Dorbor
Financial Analyst II

When you work for ICON you have the ability to network with colleagues from across multiple departments, which always for progression into roles that are apart of your career goals. You can start in one position and go almost anywhere from there if you are willing to put in the effort.
Landon
Financial Analyst I

I joined ICON as it offers many opportunities to grow both personally and professionally. In my position every day is varied which is a great learning opportunity. Working with talented and dedicated employees makes me proud to work for ICON.
Dervla Deane
Manager - Financial Business Partnering

ICON showed me that they are prepared to live the values they espouse. ICON has provided me with the opportunity to work with a diverse and dynamic team as well as encouraging me to work on my own initiative in order to develop professionally.
Tobi Solanke
Financial Analyst
A better career. A better world. A better you.
Our people are our greatest strength, are the core of our culture and the driving force behind our success. Throughout all levels of the company, our people have a drive to succeed and a passion that ensures what we do, we do well. We help you build exciting and rewarding careers, deliver results to help bring life-changing medicine and devices to market and maintain ICON's success as an industry leader. See all locations Read more