Clinical Trial Management
The Role of a Clinical Trial Manager
The role of Clinical Trial Manager (CTM) is diverse and fast-paced. You will be the Functional Lead for the Clinical group within the project team. The CTM leads the Clinical Research Associates (CRAs), but also collaborates extensively with the Project Manager and other Functional Leads (Data Management, Medical, Biostatistics, ICON Medical Imaging, ICON Laboratories together with any vendors who have been contracted).
The CTM is accountable for all of the Clinical activities on the study; this primarily involves the delivery of all aspects of site monitoring and management, in line with plans developed for each study.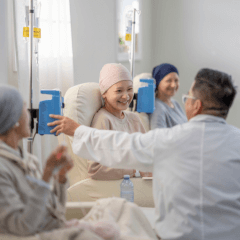 Oncology
Our Clinical Trial Managers (CTMs) are on the leading edge of life improving therapeutics, working to develop immune-oncology treatments including cellular therapies, cancer vaccines and other targeted oncology products. We address the broad range of cancer indications, be they haematological malignancies or solid tumours from first in human to registrational studies. Clinical trials with complex adaptive designs are at the centre of what we do.
Oncology is the largest single therapy area within the ICON organization accounting for one third of the overall portfolio. Your impact would be real and meaningful. ICON has had a major hand in the market authorization of more than 40 cancer therapies in the last 5 years alone.
Most of us have been touched directly or indirectly by cancer, with an expectation that over a lifetime, one in two people will become ill with this disease. Research has improved survival in many cancer indications significantly. Your contribution will further advance our progress for even longer survival in more cancer indications, with fewer debilitating treatment side effects.
Infectious Diseases & Vaccines
ICON CTMs are contributing to developing vaccines to prevent a multitude of diseases, including COVID-19, Ebola, epidemic flu (H1N1, H5N1), Respiratory Syncytial Virus (RSV), Zika, anthrax, plague, shigella, HSV, and many others. Our team supports vaccines for unique and relatively rare indications as well, including Dengue fever, Chikungunya, Yellow fever, and Mycobacterium tuberculosis.
Studies are conducted in healthy volunteers – from pediatric participants as young as 2 months to seniors well into their 90s – as well as patients suffering from acute infections anywhere in their body (blood, skin, intra-abdominal, etc.). Studies may focus on Gram-positive and/or Gram-negative bacteria, could demonstrate multiple resistance mechanisms to be overcome, and include a range of patients, from those able to attend outpatient visits to those in a critical care unit on mechanical ventilation or a subset of any of these.
Addressing the variety of illnesses, affected body systems, and sample collection requirements of your studies will challenge you every day. Two key areas of important vaccines include those against malaria and tuberculosis – both of which are responsible for multiple deaths or chronic illness.

The impact of these studies can often be immediate. Literature suggests that antibiotics are estimated to have increased average life expectancy by as much as 20 years in areas where they are readily available. And prophylactic vaccines are credited with preventing many millions of deaths per year across all age groups.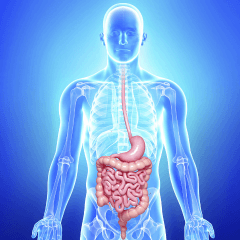 Internal Medicine
This team is probably the most varied and diverse in terms of Therapeutic Areas, covering a variety of indications hence offering not only opportunities to learn and grow as a Clinical Trial Manager, but also to grow your therapeutic knowledge across the many areas we cover.
The team is going through a very exciting period of sustained and substantial growth. In the past 5 years our team has been part of 6 new treatments getting to market for indications such as Type 2 Diabetes, Atopic Dermatitis, Eosinophilic Esophagitis, Homozygous Familial Hypercholesterolaemia, Adult Alopecia, Vasomotor Symptoms (Hot Flashes) hence changing, improving and in some cases saving people's lives.
We are working to develop anti-inflammatory, genetic modulator, cell therapy, small molecule as well as biologic treatments and vaccines across different disciplines: Gastrointestinal, Immunology, Cardiovascular, Respiratory, Dermatology, Hepatology, Metabolic Disease, Endocrinology and Ophthalmology. There are numerous patient assessments for symptoms and quality of life, unique operational strategies and opportunities to work with a variety of industry leading vendors. This area provides extensive types of therapeutic and operational experience, interests and flexibility in your career.


Suzaita's story - an insight into working in Clinical Research
Summary
Senior Clinical Research Associate Suzaita Hipolito talks about the satisfaction gained from working in Clinical Research. "What would it look like to wake up every day feeling happy and fulfilled?
Read more

View all