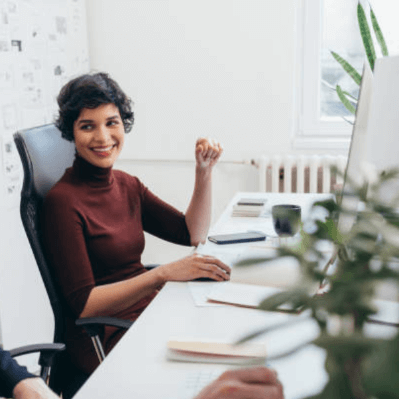 It's a great time to be a Project Manager at ICON
The role of Project Manager is essential in most industries yet many people are unsure of what the job entails. Project Manager's have diverse and plentiful responsibilities. Not only are you accountable for ensuring that the service deliverables are completed on time - and to the client's satisfaction - but you also need to liaise between different elements of the business to ensure every project that you're managing goes smoothly.
Project Management can be an extremely rewarding career, with great progression opportunities and the chance to push yourself in ways that help you develop, both in and out of work. It's not just the managers themselves that contribute to the success of this function, either. There's a whole host of professionals who help make Project Management run smoothly.
Browse our available project management jobs below to find out more and apply.
Sign up for job alerts

People are always available to help – in every function, region. There is always some available to answer a question and lend a hand.
Janice
Senior Director, Project Management

One of the most amazing experiences working in ICON is connecting with my colleagues all over the world. I'm amazed with the great leadership support that encourages working together to complete deliverables. I do really enjoy the progression in my career, as I'm learning something new every single day. All challenges become knowledge!
Rosario
Project Associate, ICON Biotech Mexico

There is great receptivity to flexible models to encourage productive work alongside managing important family and personal time.
Nicole
Senior Director, Project Management
A better career. A better world. A better you.
Our people are our greatest strength, are the core of our culture and the driving force behind our success. Throughout all levels of the company, our people have a drive to succeed and a passion that ensures what we do, we do well. We help you build exciting and rewarding careers, deliver results to help bring life-changing medicine and devices to market and maintain ICON's success as an industry leader. Read more