Strategic Solutions - Biometrics
The ICON Strategic Solutions Biometrics teams are comprised of resources who work closely with our global clients in a collaborative environment to deliver life-changing drugs and therapies to market.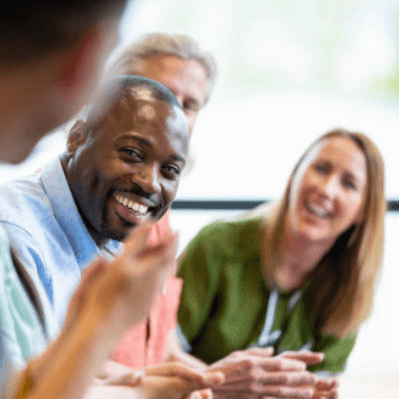 Our diverse team focuses on providing innovative solutions and are great contributors in roles such as Clinical Data Management, Programming, Biostatistics, Data Analytics, and many more. By joining ICON Strategic Solutions Biometrics, you will have the opportunity to work in an embedded programme where you are dedicated to one client, utilising start-of-the-art technologies and approaches to support projects and initiatives. Embedded/dedicated biometrics employees work with clients in various sectors including Large Pharma, mid-size and emerging Biotech, Biolab, and Speciality Pharma and across many platforms and therapeutic areas.

Our ICON Strategic Solutions management team is dedicated to creating a successful environment, encouraging team members to contribute their strengths, skills and knowledge in meaningful ways while offering flexibility, guidance and supporting career growth opportunities.

"I have been with ICON for 14 years working in various teams within the Biometrics Strategic Solutions Division and have always had excellent and understanding Managers. The respect and support that I received from each of my Managers and the acknowledgement of my work is what keeps me here! Though I was working from home for 10 of those years I still feel greatly bonded to ICON"
Author: Akhila, Clinical Data Management Group Leader, India

"ICON has a strong and robust team environment, even through my Supervisor and sponsor are in another region! I enjoy the challenging and interesting collaboration with the top China Biotechs and experience the full spectrum or clinical research as a Statistical Programmer here within the ICON Biometrics Strategic Solutions Division. It's enriching for my professional experience and gives diverse insight from both the Pharm and CRO side"
Author: Wilson, Senior Statistical Programmer, China

"I joined ICON over 5 years ago as a Lead Data Manager and I can honestly say that the time has never passed so quickly! I have been lucky to have been provided with great support around which has enabled me to progress quickly into a position that I have always wished for in my career. With the support of my data management team we have continued to grow through some very challenging times and have secured some fantastic new talent, I can honestly say I have never been prouder to be part of the ICON family!"
Author: David, Director of Data Management, UK
List #1
Roles in this area
A better career. A better world. A better you.
Our people are our greatest strength, are the core of our culture and the driving force behind our success. Throughout all levels of the company, our people have a drive to succeed and a passion that ensures what we do, we do well. We help you build exciting and rewarding careers, deliver results to help bring life-changing medicine and devices to market and maintain ICON's success as an industry leader. Read more