Full Service Early Clinical & Bioanalytical Solutions
Early Clinical and Bioanalytical Solutions specialises in delivering solution-focused support for our customer's phase I and IIa normal, healthy and early patient trials. We have career opportunities ranging from entry-level to highly experienced roles in each of our locations. In addition to the Clinical Research Units & Bioanalytical Laboratories, we also have opportunities within our Early Phase Data Operations & Programme Management teams.
Clinical Research Unit: Lenexa, Kansas
Our strategically located, state-of-the-art clinical research center in Lenexa, Kansas has 114 patient beds and a GMP-practicing pharmacy. We can handle all types of formulations in our temperature- and humidity-controlled setting and our co-located bioanalytical laboratory ensures rapid sample processing for critical, dose-escalation, and decision-making involving pharmacokinetic assays. Multiple career opportunities are available whether you are just entering the CRO Industry or you have extensive experience. Commonly recruited skillsets for Lenexa are customer service, medical assistant, phlebotomy, nurses, scheduling coordinators, data entry and lab associates.
Clinical Research Unit: Salt Lake City, Utah
Our 136-bed Salt Lake City clinic was custom-built for First-in-Human and early phase studies in healthy volunteers and patients. Our meticulously designed investigative unit supports the precise execution of all early phase clinical trials. Although we're capable of conducting studies across all therapeutic areas, we have a particular focus in CNS with neurology and psychiatry specialization, analgesia, abuse liability, and sleep medicine.

In the clinic in Salt Lake City we are devoted to maintaining culture and an environment that is second to none. We have people from all over the world and all sectors of diversity that are reflected within the clinic. We are proud to treat everybody the same from the director down to the entry level staff with kindness, appreciation and an unwavering belief in everybody's ability. There are countless numbers of ways to grow and make a career out of working in the clinic. If you are looking for more than just a job, and are looking for a career look no further.
Clinical Research Unit: San Antonio, Texas
The San Antonio Clinical Research Unit is a customized site capable of meeting the ever-changing requirements for clinical trials The site's facilities include 120 available beds, with a private bath area in each room, pharmacy and drug storage, an on-site PK laboratory, clinical laboratory, and a 48-channel Mortara ECG system. The Clinical Lab is responsible for the well-being of the subjects. The subject's labs are also processed and analyzed on-site, they do not need to be outsourced to any other companies or labs in the area. The PK lab takes all the samples produced from the clinical floor. From there they process for shipping. Since 2008 the site has conducted 400 Phase I studies. Our experienced staff provides expert delivery of services to safely and efficiently manage early-phase studies from Firstin-Human to proof of concept. This includes all services such as an active volunteer database, data collection fully aligned to FDA guidelines, electronic data capture and regulatory approvals. Some of the key roles in this location are Custodian, PRN research Assistant and LVN Research Assistant.
Clinical Research Unit: Budapest, Hungary
Providing accessible Phase I solutions throughout Hungary.

Our Budapest clinic focuses on oncological, ADME, and mass balance studies, as well as rheumatology and renal impairment studies. As one of only 14 accredited Phase I units in Hungary, our centrally located clinic is easily accessible to patients and is within close proximity of additional hospital services if required. We've also developed excellent working relationships with university clinics and top institutions throughout the region to ensure we provide the safest, most effective solutions. Commonly recruited skillsets for Budapest are Nurses, Physicians and Study Managers.
Clinical Research Unit: Groningen, the Netherlands
From First-in-Human to Proof-of-Concept programs, we can help take your product from concept to compound to cure.

Our 150-bed Clinical Pharmacology Unit in Groningen, the Netherlands is strategically located and directly connected to the Martini Hospital, including direct access to their intensive care unit. This partnership ensures we have access to the latest tools, technology, and expertise. We have extensive experience in First-in-Human studies, Positron emission tomography (PET), Functional magnetic resonance imaging (fMRI) scans, Cerebral spinal fluid (CSF) sampling and Validated pain models, cognitive testing, Spirometry, and ADME studies. Commonly recruited skillsets for Groningen are customer service, medical assistant, phlebotomy, nurses, scheduling coordinators, data entry and lab associates.

Learn more about career opportunities with our Netherland Clinic Here:
Find out more
Clinical Research Unit: Prague, Czech Republic
Conducting safe, effective Phase I and II studies.

Based in Prague, Czech Republic, we conduct clinical trials on pharmaceuticals, pharmacokinetics, and pharmacodynamics of investigational products. We primarily focus on Phase I and II studies that utilize special patient populations with renal and hepatic diseases, diabetes, and rheumatoid arthritis. . Commonly recruited skillsets for Czech Republic are Nurses, Physicians and Study Managers.
Bioanalytical Laboratory: Lenexa, Kansas
This site offers a state-of-the-art laboratory with new facilities opened in Q2 2019. The Lenexa, Kansas lab is 48,000 sq ft. The laboratory offers specialized and complex services which included:


Full service offering of PK/PD for small molecules and biologics
Specialized and defined biomarker program with fit-for-purpose SOP governance; understanding the Context of Use concept for producing high-quality data
Harmonized laboratories utilizing the same equipment, SOPs, and Electronic Laboratory Execution System
Global leaders in analysis of large molecules by LC-MS/MS
Global leaders in complex flow cytometry for regulated clinical studies
ICON employees at the Bioanalytical Lab in Lenexa, KS say that they love working at ICON because they know that, every day they come to work, they are working to bring treatments to the market that can improve people's quality of life. Here in the lab we are working to connect resources and experts on multiple teams together to create life-saving solutions. Each day brings new challenges and opportunities to stretch your thinking and extend your abilities working on technologically advanced laboratory equipment. There are endless opportunities to grow your career as a Lab Technician, Sample Management Associate, Lab Analyst, Team Leader, Project Manager, Scientist, Equipment Manager and so many more areas and departments to explore as you cultivate an amazing career with a global leader
Bioanalytical Laboratory: Whitesboro, NY
This 48,000 sq. ft. facility in Upstate New York houses 7 laboratories, including a specially designed hazardous lab for the analysis of HIV & Hepatitis B infected samples. Opened in 1988; GLP and GCP compliant since 1989. The Whitesboro lab has three main departments: LCMS (Small Molecule), Bioassays (Large Molecule), and Biomarkers. The lab is engaged to help pharmaceutical and medical device companies get approvals from regulatory agencies to get their products to patients. A good part of the lab is dedicated to Oncology. The team works on cutting-edge projects, with a staff of over 100 persons, including Scientists at all levels. It's a great place to start and grow a career, to help make patients' lives better. Key roles we recruit for are Scientist 1, 2, 3 and Principal and QC Analysts. In Clinical Research every day is new and exciting and the work you will do is instrumental as we all work together to improve the lives of our family and friends and so many others around the world.
Data Operations & Programme Management
Our Early Phase Studies have dedicated staff to support studies which include opportunities in data management, SAS Programming, Pharmacokinetics/ Pharmacodynamics Modelling & Simulation, Biostatistics, Program/Project Management, Clinical Monitoring and Medical Monitors.
Programme Management Early Phase
Our Program Management opportunities include Project & Program Managers who will work cross-functionally with Regulatory, medical monitoring, Drug Safety, Doc Mgmt, Scientific Affairs, Med Writing.

One of our key positions with EDS Program Management is the Project Manager. Project Management within phase I research is rewarding in so many ways. You're a part of a team exploring new, first-in-human through proof-of-concept clinic trials for inventive drugs with market potential to prevent/treat disease indications for potentially unmet medical needs.

Knowing that you're actively holding a role that is contributing to potential improvement in quality of life for others is the most rewarding career opportunity. A day in the life of a Project Manager within our organization includes managing team activities from the time of study award of Protocol Development through Clinical Study Report finalization and delivery of the Trial Master File. The culture of our groups organization is one that fosters personal career growth organically, team work, mentorship and direct, constant support from your People Leader. We value your contribution to the team and strive to help you enjoy your career and maintain work life balance.
Data Operations Early Phase
Our team works across studies and therapeutic areas to review site performance, subject visits and data quality to assist in the drug development process. You will be looking at timelines and how to improve process while collaborating with a cross functional global team. There will be opportunities to grow your skills in data capture, analysis, data viewing, programing and submission preparation.
Pharmacodynamics
Within our EDS Data Operations teams is our Pharmacokinetics/ Pharmacodynamics Modelling team. If this interested you, the Early Development team is the place for you. This is a growing global team working to support several early phase studies in multiple therapeutic areas. In our early phase studies the PK/PD team focuses on the movement of the drug through the body and the bodies biological response to the drug. Our Bioanalytical lab generates data and samples, then, the PK/PD Scientist interprets the results answering the questions of how did the body metabolize the drug, was there any reactions and are there any trends.
Heading here for accessibility
Ted Broering
President, Early Phase Services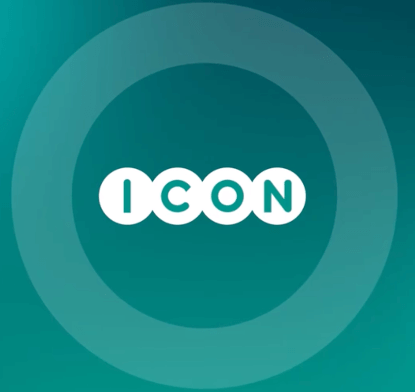 List #1
Roles in this area