Careers In Government and Public Health Solutions (IGP)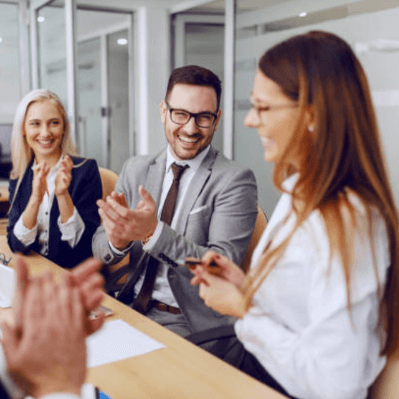 Our award-winning study execution capabilities and teams have led to the approval of 18 of the world's top 20 best-selling drugs. As part of ICON, we have the extended reach and resources to support government and non-governmental clients and carry out our mission of addressing global health concerns.

We have over 25 years of experience directly supporting multiple government agencies as well as being a trusted partner to both multinational public health organisations and global Non-Government Organizations (NGOs).

Our experience extends across basic and applied research, infectious and neglected tropical diseases, oncology, CNS (Neurology, Pain Research, Psychiatry, Traumatic Brain Injury), vaccines development and testing, cardiovascular, and the response to biothreats.
Global Clinical Operations
ICON IGP provides the full portfolio of ICON services needed to conduct GCP-compliant clinical trials, including study design and protocol development, regulatory consultations and submissions, site selection, data management, clinical monitoring, quality assurance, medical writing, and staff training.
Our clinical research and regulatory operations for Phase I-IV trials have historically been primarily focused in the US and Africa, but as part of ICON's global footprint, we can manage operations for trials of any size, location, and indication.
Functional Services Provision - Resourcing
We provide global strategic resourcing and Functional Service Provision (FSP) services to our clients in the private and public sectors. Our team of over 4,000 people are working in partnership with more than 60 clients across 80 countries. We focus on using innovative approaches to drive efficiencies and save costs, with the ultimate goal of improving business performance for better patient outcomes.
Americas
Today, we have over 300 employees currently working in US Government laboratories, GMP manufacturing facilities, clinical trials centres, biomedical research laboratories, and regulatory affairs offices, all serving the mission of generating new and safe medical products.
Research Support
IGP is focused on providing comprehensive research support services to support your research and development needs. We deliver a full range of services that support facility management, regulatory science, research and development, pharmaceutical manufacturing, animal science and husbandry, and project and programme management.
Laboratory Services
IGP is focused on providing comprehensive laboratory science services to support your laboratory needs. We deliver a full range of services that support patient administration, phlebotomy, specimen processing and shipping, quality and laboratory management.
Clinical Operations
IGP offers full-service clinical operations and project/programme management within the Clinical Operations division. Clinical Operations seeks qualified candidates to fulfil roles at all levels, offering positions for Clinical Trial Assistants, Clinical Research Associates, Clinical Trial Managers, Project Managers and Directors.
Bio-Analytical Operations
ICON offers full-service data management, programming and statistical services which reside within Bioanalytical Operations. Data Management seeks qualified candidates to fulfil roles at all levels, offering positions for Clinical Data Coordinators, Clinical Data Managers, Medical Coders, Statisticians and Programmers.
Business Development
ICON IGP serves the Government, Non-Governmental Organisations (NGOs), and Academic centres in partnership through our understanding of this sector's unique requirements. Business Development seeks qualified candidates to fulfil roles at all levels, offering positions for Account Executives, Sales Operations, and Proposal Development Associates and Managers.
List #1
Roles in this area