ICON Cares - Environment, Social and Governance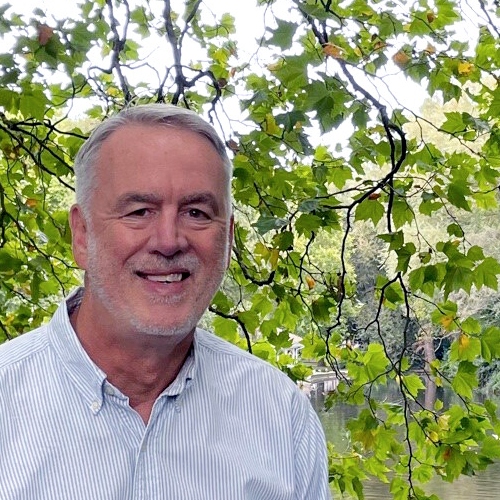 A message from our CEO
"Our commitment to our people and our responsibility toward the environment and our community has always been an intrinsic element of our values and goals. Environmental, social and governance (ESG) considerations are integrated into the policies that govern our business and we are committed to the continued development of our ESG strategy and reporting for the years to come."

Steve Cutler, Chief Executive Officer
Our ESG journey
An ongoing commitment to progress
ICON CARES is our deep commitment to addressing ESG issues. Our company mission and core values inform every aspect of our ESG strategy, from putting patients first, to engaging stakeholders and choosing sustainable approaches to growth.

ICON Cares is our commitment to Environmental, Social & Governance (ESG) initiatives. We put our expertise, experience and human kindness into action as a force for good for our people, our environment and our global communities.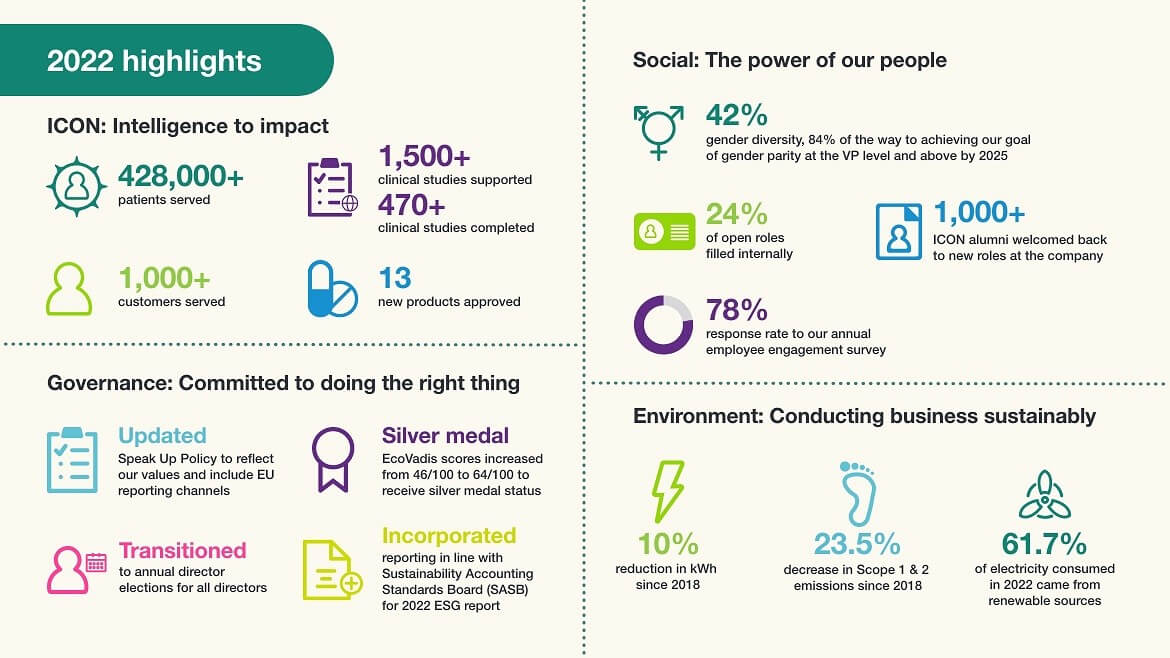 We are committed to contributing to the 2030 United Nations Sustainability Development Goals (SDGs) and are proud that our work helps to advance the following SDGs:
#3 Good Health & Well-being
#4 Quality Education
#5 Gender Equality
#10 Reduced Inequalities
#12 Responsible Consumption & Production
#13: Climate Action
We care about our world, our people and our future, and through our corporate philanthropic partnerships and programmes, we encourage you to give back to your communities. Whether it's through volunteering, mentoring or fundraising for non-profit organisations, inspiring the next generation of scientific and business leaders, or participating in ICON-led environmental & sustainability initiatives, you have the opportunity and support to make a difference.
Some of our corporate partnerships include:
Junior Achievement
Trinity Centre for People with Intellectual Disabilities
Susan G. Komen
Leukaemia & Lymphoma Society
Dana Farber Institute
Trinity McKeon Fellowship
UNICEF
PATH