4 life sciences jobs that are taking off
Life sciences are undeniably an exciting area to start and pursue a career in. In fact, the global life sciences space is predicted to be worth a massive $2 trillion in gross value by 2023. Contract Research Organisation (CRO) services are set to play a large part in that, with a predicted value of $73 billion in 2022.
But it isn't just the huge financial opportunities that make this space so exciting. Careers in life sciences can also be incredibly rewarding. Few other professions allow you to fund a high quality of life whilst working with companies that are saving and making lives better.
In this article, we explore four jobs that are a great choice for those considering a career in life sciences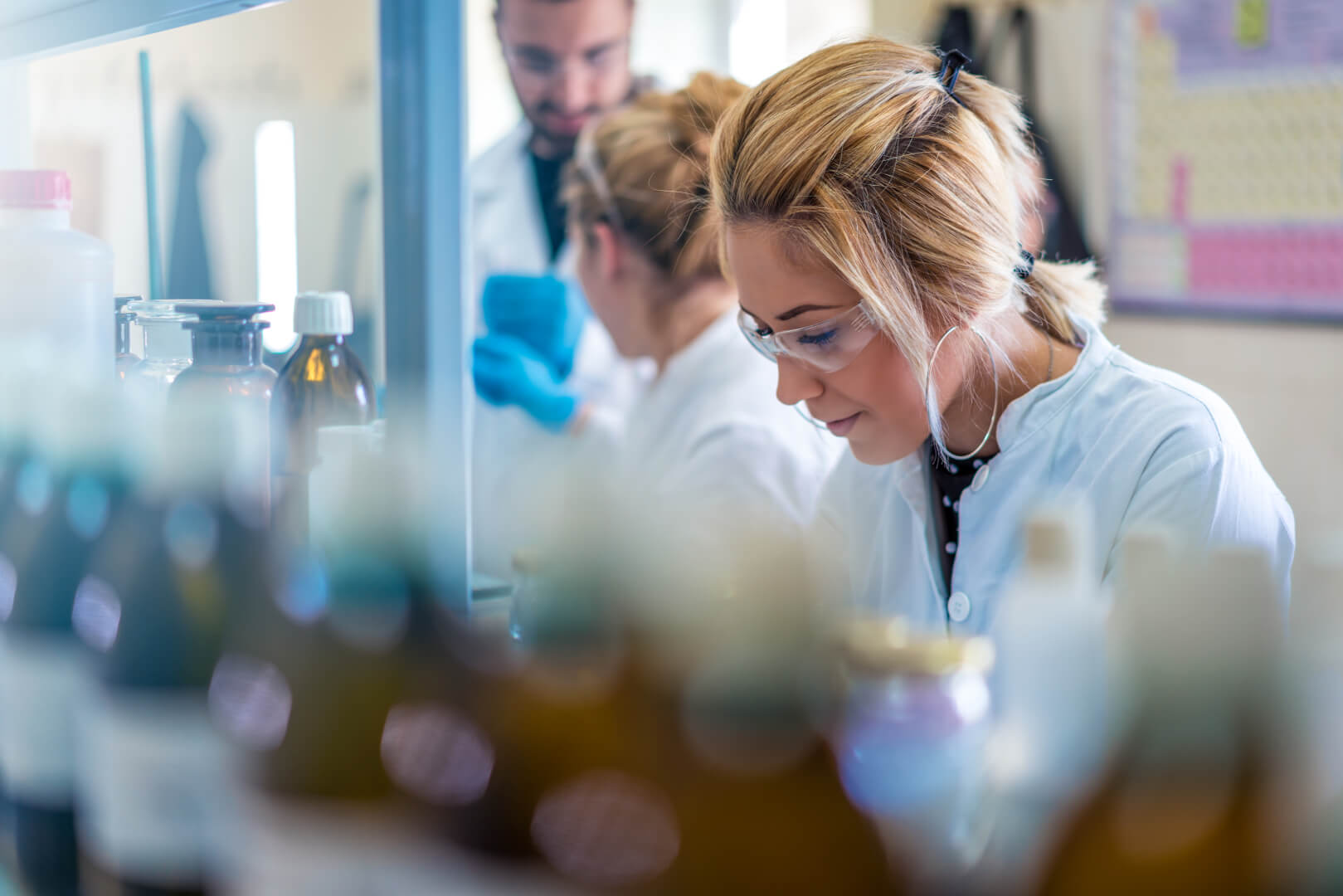 Clinical Trial Assistant (CTA)
Becoming a Clinical Trial Assistant (CTA) is both a challenging and potentially rewarding career. Although CTAs have always played a key role in the life science space, this position has recently developed into a more integral part of ensuring the quality of clinical trials.
Covid-19 has completely changed how clinical trials work. Now more than ever there is an emphasis on the importance of well-designed and well-executed randomised clinical trials. CTAs play a major role in these trials.
At ICON, you can progress your career as a CTA as you move from CTA I to CTA II to senior CTA and beyond. As you build your skills you will have greater input into essential trials, making a greater positive impact.
Medical Writer
There is a growing demand for Medical Writers across the life sciences board. Those that can understand occasionally complex medical topics and communicate them in a clear and compelling way will find great success in a medical writing career.
The demand for competent Medical Writers is increasing. This is primarily in order to establish clear communication surrounding clinical trials in developing regions, new medical device regulation, increased R&D investment/activity, and social media representation.
Drug Safety Associate
Those that pick a Drug Safety Associate career are likely to see a boost in demand for their skills over the next few years. Drug safety is becoming a growing concern across the globe, with the World Health Organisation (WHO) launching its 'Medication Without Harm' Initiative in 2017 in the hopes of reducing severe avoidable medication-related harm by 50%.
With costs associated with medication errors costing an estimated $42 billion USD each year across the globe, Drug Safety Associates play a big part in protecting those who take medications and the businesses that produce them.
Project Managers
Project management skills have always been in high demand in the life science and CRO space. This demand will continue to increase as projects become more complex and competition intensifies. Those that can take a strategic approach to projects with high awareness of operational strategy and commercial goals will find their careers taking off.
Typically, project management skills can be applied to various areas of life sciences, opening a wide range of opportunities for career progression. Careers at ICON can see ambitious project managers quickly progress from project manager to project manager II to senior project manager and beyond - taking on bigger challenges and responsibilities with every step.
See where a job at ICON could take you
The life science and CRO space is an exciting and potentially lucrative place to pursue a career. The roles we have outlined in this guide show great promise for the coming years, each with an important role to play in overcoming some of the biggest upcoming life science challenges.
Do you see yourself pursuing a life science career? Already pursuing a career in this area and want to take it to the next level? You can browse clinical trial jobs, pharmacovigilance vacancies, medical writing opportunities, and project management jobs now.

The Importance of Clinical Research
Summary
The Importance of Clinical Research Clinical research plays a pivotal role in driving medical progress and improving global health. Clinical research serves as the cornerstone of modern healthcare,
Read more

Hyeyoung returns to ICON
Summary
Having departed ICON in 2017 as a Clinical Research Associate, Hyeyoung Cho returned in 2022 as a Clinical Operations Manager. In this blog, Hyeyoung shares more about her career at ICON. Tell
Read more
View all
List #1
Recently viewed jobs