From Clinical Trial Assistant to Clinical Operations Manager
From Clinical Trial Assistant to Clinical Operations Manager, Adrienne Purdy shares her journey.
Tell us about you role and what you do at ICON?
I have been at ICON since 2013 and I have been growing my career here from the ground up. I started as a Clinical Trial Associate as an entry level position. Through on-the-job experiences and more formal trainings, I've been able to gain new skillsets and increase my exposure to different areas of clinical research. I've also worked as an in-house CRA and monitoring CRA, and eventual progression into my current role as a US Clinical Operations Manager. My week involves a lot of training, mentoring, departmental operations, and supporting my direct reports.
What inspired you to join the clinical research industry?
There are so many different opportunities for engagement at ICON and this has been very motivating for me. I have been inspired by my managers and colleagues, who continually say "yes, you can do this" and "why not". I have always felt a lot of support, where both my work and my career growth are valued. Sometimes these are the moments when another person takes the time to look at things together and share their insight and knowledge because someone else has that much to gain.
What training and mentorship have you received that kept you engaged and growing in your role?
There are people that have and continue to inspire me every day at ICON. I work alongside leaders who set an example - whether that be by providing job training and coaching, or simply by their humanness and kindness. These are people who set the bar very high.
The learning opportunities for growth also include the room to make mistakes. I think it's important to acknowledge this, because I've certainly made mistakes and I have not always had a clear trajectory. It has also been my experience that I have seen an appreciation that people can evolve and change just as much as this industry is always changing. It is important to maintain an environment that is welcoming for everyone and that allows for growth and innovation from these opportunities.
ICON is a place where I am both challenged and empowered, and where I have been able to find a meaningful career. I also have had the support from my managers and financial support through ICON's tuition reimbursement program to go back to school while working. In 2020, I completed a graduate degree in Clinical Research Administration, which was something that I had never considered as an option before.
What does ICON's value of 'Inclusion' mean to you?

I am a member of two of ICON's community groups, Disability Awareness Network (DAWN) and PRIDE, a group for LGBTQIA+ colleagues and allies. Both groups are committed to creating and maintaining an inclusive environment at ICON and are built upon respect and belonging.
Inclusion is about acknowledging and valuing individual differences, and sometimes this means challenging assumptions. For me, it has been my personal experience that one of the biggest factors enabling my success has been when I have been entrusted with responsibility and respect.
Last year, I attended a Diversity and Inclusion training for people leaders offered by the DIB Operating Committee at ICON. The content and discussions were informative and thought-provoking. At an organizational level, I can see the steps that ICON is taking to say that this matters and this is what we are doing about it.
As a team lead, it's important to me to find ways to increase the feeling of inclusivity on my team and to maintain an environment where other people can thrive. I am committed to being willing to pivot, to try things differently, and to make better decisions.
Do you feel you can be your true authentic self at ICON?

Yes, I do feel that I can be authentic in who I am at ICON. This has also looked differently over time.
In my prior role as a CRA, I worked at sites across the US, and I traveled most weeks for about 5 years. Given the US is quite diverse in acceptance or tolerance of LGBTQIA+ individuals, I felt a lot of risk of being open or honest in any conversations about my family or personal life in general. When I married in 2018 and people would ask to see a photo of our wedding, I worried about potential reactions or consequences of sharing a photo of me and my wife.
When I moved into my current role as a manager, I realized that I could try something different. I've come to realize that I had expensed so much energy (whether or not I was always aware) to censor my words or redirect the topic. Up until recently, I think I spent a lot of time trying to make small talk while also avoiding half the conversation. Now I choose to be more authentic in my conversations and connections, and in turn I've found that I can create a lot of positive things that are really energy giving. I definitely feel that there is room to have authentic conversations about my family.
When I am not worried about what someone's next question will be, I can listen a bit more and is a way that I can show care and respect for the other person. It is an invitation as well for the other person to engage and I hope that someone else may feel a bit more comfortable in bringing their own perspective and strengths.
I think it really is a celebration to be able to show up to work and be met with respect. We know that we can do better and we are striving to be better. I also look forward to seeing that ICON continues to have role models in leadership that reflect the diversity of its employees and talent.
What keeps you at ICON?

I stay at ICON because it's a place that really can be empowering, and that's because of its people.
ICON is a place where I am able to continually say why not, let's try this. There is always the opportunity to rise up above a challenging when work together. There is also an expectation of a level of professionalism and excellence that I have seen does not have boundaries or conditions based on someone's identity.
The more that I ask questions and willing to try, the more that I push the boundaries that I've had for myself and the larger the world and opportunities are.
What's the best piece of advice you have received?

No one else is ever going to care as much as you ever will, so speak up for yourself and ask for what you want.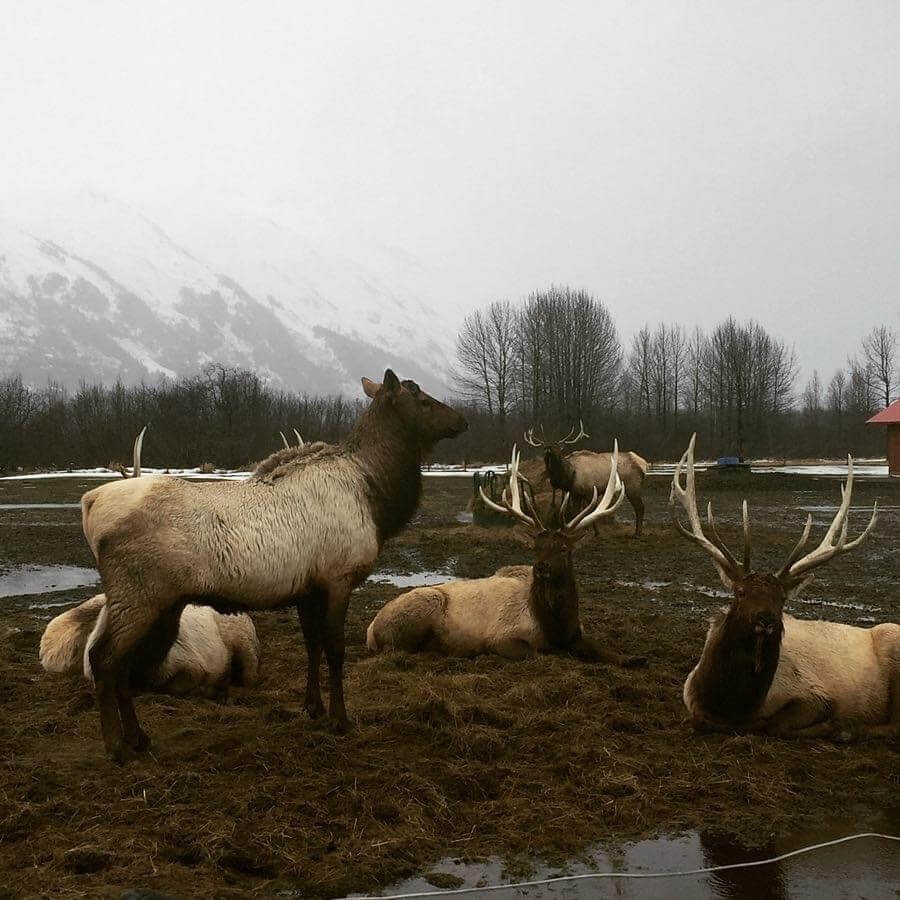 One of favorite photos where a monitoring visit took me to Alaska – I cannot even adequately describe the amazement that traveling and being a CRA brought to me and opened my perspective on things.
If you are interested in joining our team as a Clinical Research Associate, please take a look at our current
CRA vacancies here.



View all
List #1
Recently viewed jobs